THE ANOINTED HEALING SCHOOL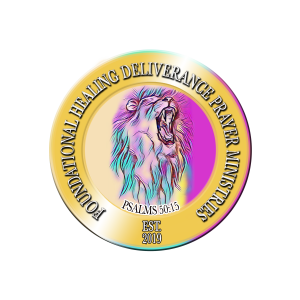 Healing School is a Highly Anointed Class. These classes can be taken in person at our ministry location in Philadelphia PA. For those unable to travel or have less severe cases of Bodily or Spiritual obstruction, you may register here online.I, Pastor Paul McGill will personally meet you via a live and private video feed. I will teach you the dynamics of prayer while spending time to administer deliverance to you directly in the comfort of your home. Please do not be surprised by this as there is no distance between you and the Holy Spirit.
I began to study the ministry of Deliverance and Healing just over twenty years ago. I have been blessed by the influence of mentors strong in their spiritual gifts; thus, imparting their wisdom, guidance, and experiences into me. I am extremely grateful to be blessed with such an extraordinary gift from God. 
Deliverance and Healing used to take hours of prayer in order to obliterate people from demonic strongholds are now happening within minutes. While some of the greatest mind-blowing miracles done by none other than Jesus Christ himself have been produced directly through Deliverance and Healing School. Please take note of the amazing online testimonials received just after attending the second to the third class session. The selected four courses are extremely dear to me. If you notice, I have not publicly placed the names of the four biblical courses online. I would like to ensure my unique selections remain confidential. 
Again, the revelation of these classes were given to me directly by the Holy Spirit. Many mysteries of Satan including his operations are exposed and destroyed. Please be assured you will never take your walk with Christ for granted again. Ultimately, you will be challenged to approach prayer with eager and vigorous vitality. You will quickly see direct blessings directly and amongst your family. 
1And I, brethren, when I came to you, came not with excellency of speech or of wisdom, declaring unto you the testimony of God. 2For I determined not to know any thing among you, save Jesus Christ, and him crucified. 3And I was with you in weakness, and in fear, and in much trembling. 4And my speech and my preaching was not with enticing words of man's wisdom, but in demonstration of the Spirit and of power: 5That your faith should not stand in the wisdom of men, but in the power of God.
Many Blessings to you . Iam so excited about your future, as your life , your prayer life will never be the same. Please make Sure that You speak to someone from FHDPM before regestering for Healing School as there are several other helpful options that may fit your life schedule perfectly. Plese connect with us Instantly by using connecting with our Virtual assistant below this text.